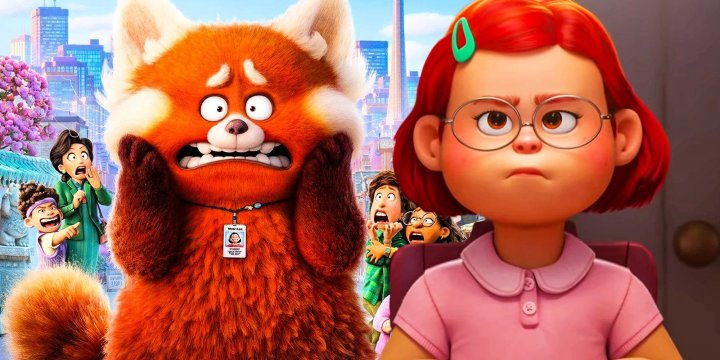 Set in the early 2000s, Turning Red tells the story of the upbringing of Mei Lee, a confident Chinese-Canadian tween girl who had everything in her life: a dedicated group of like-minded friends, excellent grades in school, close to her parents, especially her overprotective-and somewhat overbearing-mother, Ming. Ming has high expectations for his daughter and believes that Mei will always be an obedient and perfect daughter, like many Asian families, "This is what you should do."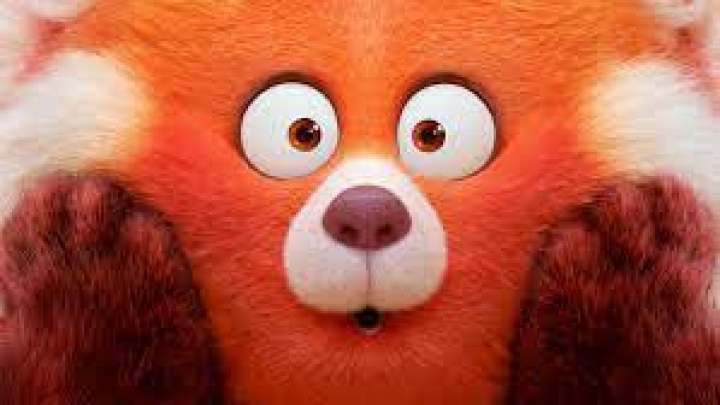 But everything changes when Ming finds out that Mei has a crush on a local boy. Ming confronts him with a picture of two people drawn by Mei, embarrassing Mei in public. Filled with all kinds of unease and complicated emotions, Mei turned into a red panda overnight. She learned that this "blessing" had been passed down through the generations in her family, when they reached adulthood, which is puberty. Whenever she gets emotional, she turns into a red panda. The only way to expel it is to perform an ancient ritual during the red moon.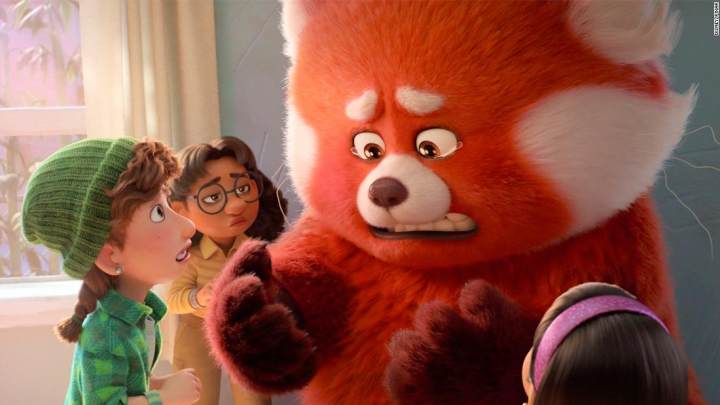 Ming warns Mei that the more she changes, the harder it will be to control. Of course, being a hormone-excessive teen is hard enough — imagine doing it in middle school, adolescence, making friends, and dealing with a clingy mother. She also wanted to see her favorite boy band 4*Town perform without her parents finding out.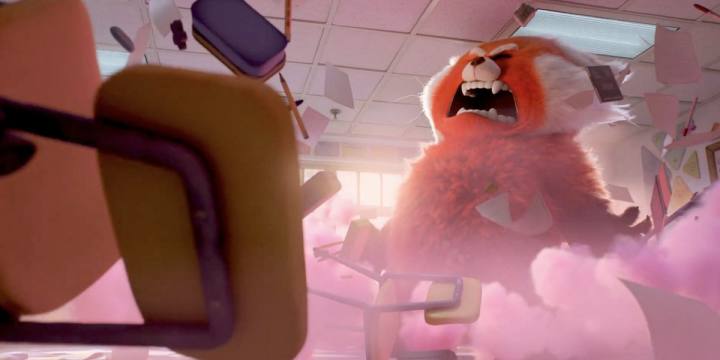 "Turning Red" is a sweet and touching story about growing up, but not about separation. It also felt like a love letter to being a teenager during the 2000s, with a nostalgia—especially the boy band obsession—that I still feel it to this day. But it's these little details that make many Asians in the diaspora nod. From toilet paper rolls in the living room to Asian aunties in tracksuits and heels, "Turning Red" hasn't forgotten that this story is also for those of us Asians who struggle with identity because of our close ties to our parents. May reminds us that yes, we should "honor our parents", but we shouldn't forget to honor ourselves either.
SHARE


Slide up to see the next article