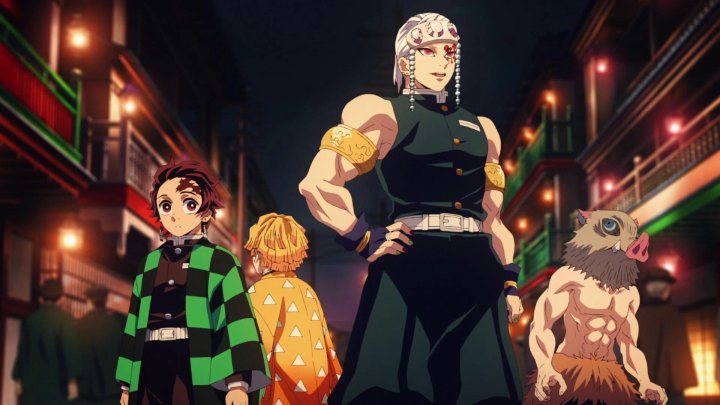 Four months after the Mugen train incident, Kamado Tanjiro and Nezuko return to the Butterfly House after completing the mission of defeating the vicious demon. They ran into the Sound Pillar, Tengen Uzui who tried to take Kanzaki Aoi by force. Tian Yuan released Aoi at Tanjiro's request. He agreed to the request of Tanjiro, Zenitsu, and Inosuke Tsuihira, and let the three sneak into Yoshihara Entertainment District instead of Aoi, and split up to find his wives, Hinata, Makino, and Suma, who were missing because of the infiltrating to investigate the vicious demon.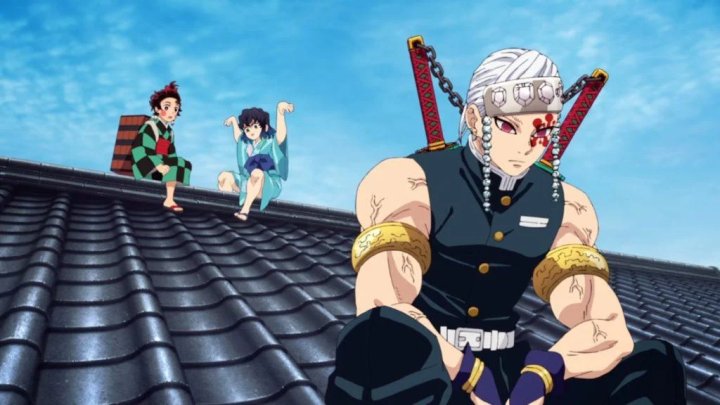 Under the investigation of the three people, it was found that the identity of Yoshiwara's popular oiran, Daki, was one of the "Twelve Demon Moons", but Zenitsu was captured by the Daki and lost his news. After learning about the incident, Uzui felt guilty and asked Tanjiro and Inosuke to leave Yuukaku immediately. As Tanjirou prepares to leave and join Inosuke, he finds the trail of Daki and engages her.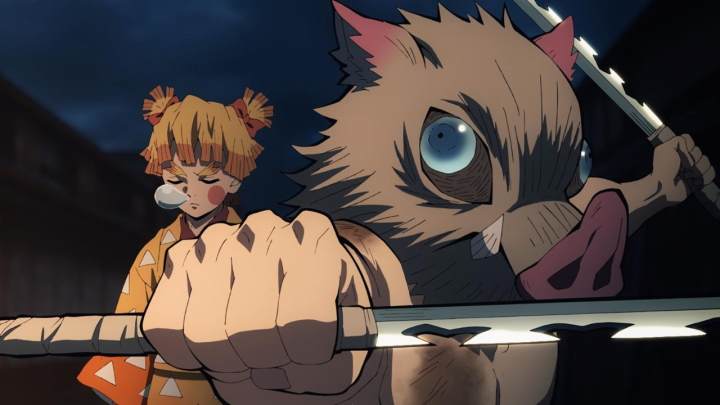 On the other hand, Inosuke, who did not wait for Tanjiro to discover that a demon was hiding in the ground, went underground. He found the imprisoned Zenitsu, Makio, and Suma, as well as the girdle ghost guarding them. After Inosuke rescued Zenitsu, Makio, and Suma, they fought against the girdle ghost together, and the ghost was also knocked down by Uzui, who later rescued the Hinatsuri and rushed to the scene.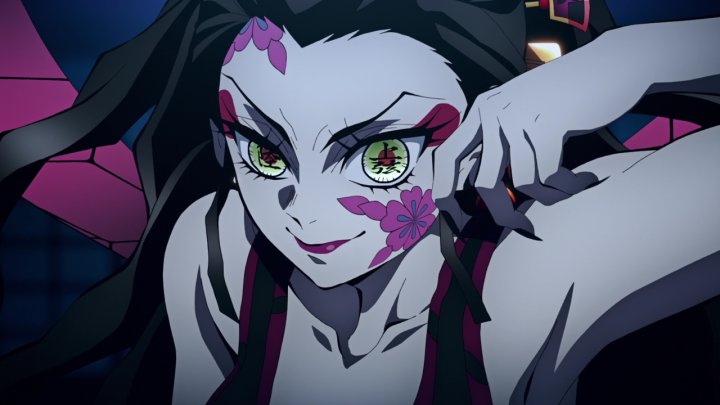 Just in the nick of time, Nezuko joins the battlefield to fight Daki. Although Nezuko has the upper hand, she also nearly loses her mind because of her inability to restrain her thirst for human blood. Fortunately, Uzui arrives in time to provide advice, and Tanjirou restores Nezuko to her senses and puts her to sleep. Uzui easily cut off Daki's head and kept taunting her, and Daki burst into tears causing her brother Gyuutarou to emerge from within her. Although Gyuutarou has the same status as Daki in the Twelve Demon Moons, his strength is above his sister.
SHARE


Slide up to see the next article